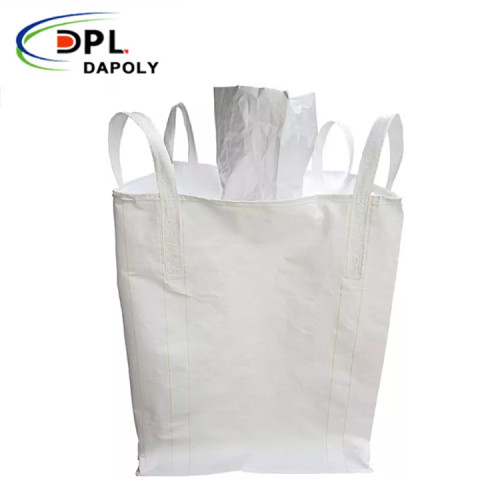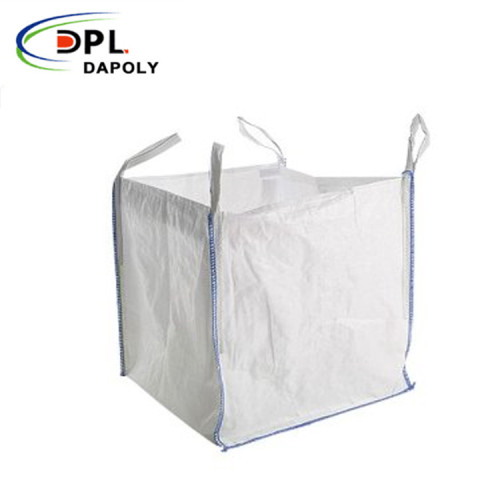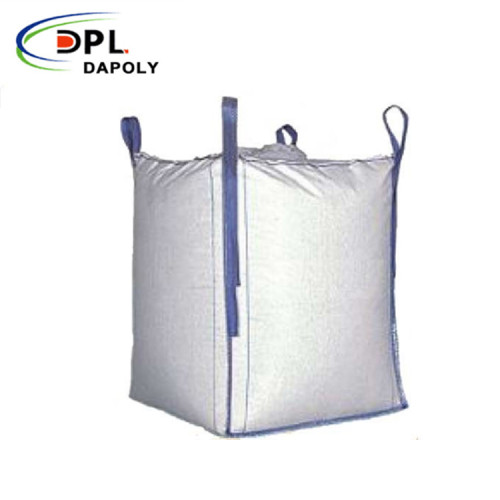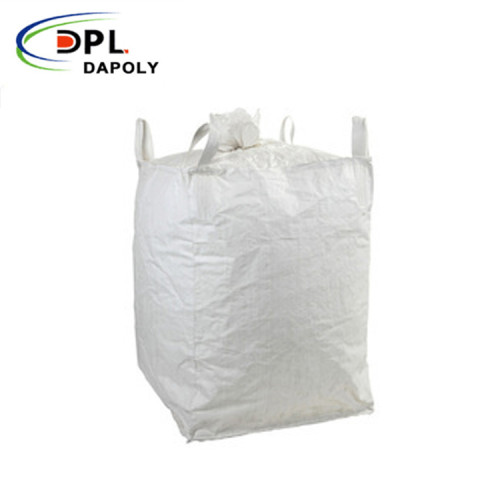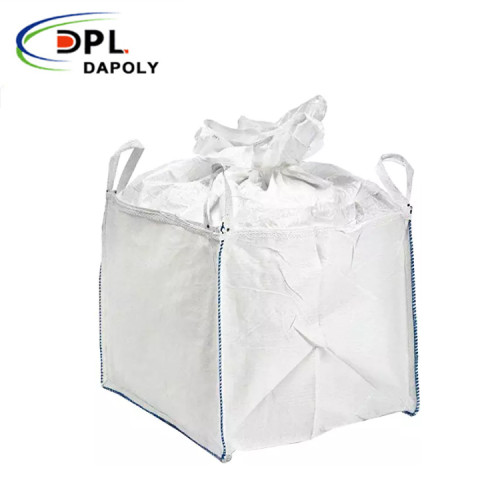 Widely Used PP Jumbo Super Sacks Big Bags 1 ton bulk bag for construction
Item specifics
Safety Factor

5:1
Loading Weight

800kg - 2000kg
Brand Name

DAPOLY
Color

White /Yellow/Blue
Size

Customized at buyer
Thickness

140g/m2 - 200g/m2
Material

100% Virgin Polypropylene
Top Option (Filling)

Top open/Top Fill Spout/Top Skirt
Loop Option (Lifting)

Fully Belted Loop
Bottom Option (Discharge)

Flat bottom/With Spout Safety Factor:5:1
Description
A big bag or FIBC (Flexible Intermediate Bulk Container) is a large woven bag designed to carry bulk materials.
They differ from RIBCs, rigid intermediate bulk containers, by having flexible walls and tend to be used for dry bulk solids; however, recent developments in bag liners and big bag manufacturing allow the big bag to be used in other applications as well.
The growth in big bag usage has been constant over the last 10 years. Approximately 100 million bags are used annually with an average annual growth rate of around 12% per year. This growth is projected to continue due to the many advantages big bags provide over other containers, like paper bags, rigid IBCs, fiber, plastic, or metal drums.
Dapoly have focused in the produce of big bag for over 10 years. Our sales and R&D team have over 10 years' experience to focus on every kind big bag,such as big bag for sand, big bag for cement,big bag for food and so on. Dapoly can make up all your demand on the bag.
Tensile strength F N/Piece

When the load is 30% of the tensile strength F, the elongation is <25

F: Tensile strength N/piece W:Maximum load N

n: Number of loop 2n for ring connection 6: Safety factor